Get Connected
SmartMove connects you to your Internet and TV provider. Enter your address to get started.
Most Popular Residential Plans in St. Augustine FL
Looking for Internet, TV and Mobile?
Review the bundles and deals in your area.
There's a lot to solve when you're moving, whether it's across town or across the country. When it comes to solving what company to choose for Internet service, SmartMove can help. We don't just know all the ISPs in St. Augustine, FL, we also know the best bundles and deals for movers relocating here.

Regardless of what you're looking for — basic cable with a family phone plan, broadband Internet plus premium cable channels, mobile service with Internet and cable — we can guide you to a solution that meets your needs and fits your budget in St. Augustine, FL. Click the button below to find out the best cable, mobile and Internet bundles in St. Augustine, FL.
Internet Bundles in St. Augustine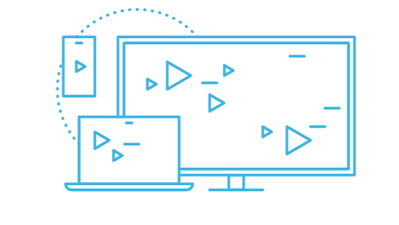 Internet Provider Coverage Map
Check back soon to see available plans in St. Augustine
St. Augustine, FL Internet Coverage
Review the bundles and deals in St. Augustine!
When it comes to home Internet, there's no lack of choice in St. Augustine, FL. Whether you're an avid gamer, work from home, or have a large household, there's and Internet plan available to fit every need. Of the eight providers available,
Xfinity
is the top choice, followed closely by
Spectrum
. Xfinity offers a great combination of speed and coverage, providing 1,000 Mbps of speed to nearly 60% of the city. Spectrum's top Internet speed is slightly less at 940 Mbps, and it only covers a small area. Although, if you're outside of the coverage areas, there are other good Internet options available to you. Need help deciding which high-speed Internet plan is best for you and your family? Just complete the form above to get matched with the top Internet providers in your area.
Summary of Internet Providers in St. Augustine
Understand Internet Speed and
What Will Work For You
| Internet Speed | Users Supported | Speed Summard |
| --- | --- | --- |
| 25 Mbps | 1 – 2 people | Basic |
| 100 Mbps | 2 – 3 people | Average |
| 200 Mbps | 3 – 5 people | Fast |
| 400 Mbps | 5+ people | Very Fast |
| 1000 Mbps | 5+ people | Fastest |
Need help determining the right speed for your home?
Fill out our easy Internet Speed Quiz!

Fiber
Fiber Internet is delivered to users' homes via fiber optic cables and is the fastest broadband Internet currently available, reaching speeds of up to 1 Gig with almost no latency. It uses light signals to send data back and forth. It is much, much faster and more reliable than DSL, cable and satellite Internet.

Cable Broadband
Cable Internet utilizes cable television infrastructure to provide high-speed Internet to homes. Cable Internet speeds range from 10 – 500 Mbps. It's a great option for any household that needs fast Internet service but doesn't need gigabit speeds. It's also a good option for homes that lack telephone lines.

Satellite
Satellite Internet is a type of Internet that utilizes satellite signals captured by a satellite dish to provide users with Internet. In many rural areas, satellite Internet is either the only option or the best option. Satellite Internet speeds range from 25 to 150 Mbps, which is not ideal for gaming or multiple users or devices.

DSL
DSL, or a Digital Subscriber Line, is a broadband Internet connection that utilizes an existing telephone network and connects through a wall phone jack. A DSL Internet connection travels over the telephone line but via a different frequency. It provides Internet speeds between 25 – 500 Mbps.
Our Best Guides for Choosing an Internet Plan
Provided Modems & Routers
| Brand & Model | Description | Highest Compatible Package |
| --- | --- | --- |
| SpectrumDOCSIS 3.1 eMTA Modem | All of the non-fiber Internet plans come with this high-speed, DOCSIS 3.1-certified modem. A separate router is required. | Internet Gig (1 Gbps) |
| SpectrumONU (SONU) Modem | This advanced fiber modem is only available for Spectrum's fiber Internet customers. A separate router is required. | Fiber Internet |
| Brand & Model | Description | Highest Compatible Package |
| --- | --- | --- |
| XfinityWireless Gateway (1, 2, or 3) | Xfinity's Wireless Gateways are modem and router combos offered with Xfinity's most basic plans. | Connect More (200 Mbps) |
| XfinityxFi Wireless Gateway | This modem and router combo offers Internet and Voice features, as well as whole-home WiFi coverage. | Fast (400 Mbps) |
| XfinityxFi Advanced Gateway (6, 7, 8) | These modem and router combos offer dual- or tri-band WiFi service with data throughputs up to 2.5 Gbps. | Gigabit Extra (1,200 Mbps) |
St. Augustine FL Frequently Asked Questions