Affordable Connectivity Program (ACP)
Save Money on your Internet Service with the ACP.
Find ACP Internet Providers
Enter the address where you'd like your Internet service.
Affordable Connectivity Program
In May of 2021, the U.S. federal government began funding the Emergency Broadband Benefit program (EBB), which enabled lower income households and households facing economic hardship due to the effects of the COVID-19 pandemic to more easily afford Internet access. Essentially a benefit program, qualifying households received $50/month ($75 for households on Tribal lands) to offset the cost of Internet service from a participating provider of their choice.
The EBB program was never intended to provide low income households with a long-term Internet service subsidy — in part because of an assumption that the pandemic would end before the program expired at the end of 2021. However, home Internet access during the pandemic has proved essential for everything from work and school to telehealth and delivery services. No longer seen as a luxury, household Internet access is now more commonly viewed by legislators as a utility, something that all homes need to function properly.
What is the Affordable Connectivity Program (ACP)?
Part of the $1.2T bipartisan Infrastructure Investment and Jobs Act signed into law by President Joe Biden on November 15, 2021, the Affordable Connectivity Program falls under a larger $65B broadband Internet-related initiative that aims to make subsidized Internet access permanent for qualifying households. In addition, the program will increase and improve broadband infrastructure throughout the U.S., especially in rural areas.

The ACP program went into effect when the EBB program expired on December 31, 2021. Following a 60-day transition period, during which EBB program recipients will still receive their $50 a month EBB benefit, the ACP will provide eligible households with a $30/month benefit to assist in paying for the Internet service provider of their choice.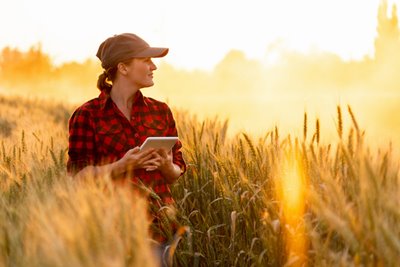 Who is Eligible for the Affordable Connectivity Program?
For the most part, households already eligible and receiving the EBB benefit will simply transition to the Affordable Connectivity Program. They will receive a notice from the Internet service provider regarding the transition, and their $50 monthly subsidy through the EBB program will continue through March 1, 2022. As of March 1, 2022, the ACP will be the only Internet assistance program in effect. The only difference between how the two programs work will be that, instead of receiving $50 to put toward their monthly Internet bill, ACP recipients will receive $30 each month. Note: households on Tribal lands will continue to receive $75 a month.
According to the FCC, households that received the EBB but will have to be reverified to qualify for the Affordable Connectivity Program include:
Households that qualified for the EBB because of a substantial loss of income due to furlough or job loss related to COVID-19.
Households that received the benefit due to meeting a particular ISP's COVID-19 pandemic-related criteria.
Households that will qualify or continue to qualify for the Affordable Connectivity Program include:
Any household that meets current Lifeline program qualifications.
Any household with a student or students who receive free or reduced school lunch or breakfast benefits.
Any household with one member who has received a Pell Grant within the current award year.
Any household that qualifies for a participating Internet service provider's existing low-income access program.
Any household with at least one member who receives assistance through SNAP or WIC.
Any household that has an income of no more than 200% of the Federal Poverty Guidelines.
Closing the Digital Divide
The benefits of the ACP can only be realized by addressing what has long been known as the digital divide. What is the digital divide? It's the gap that exists and persists between those individuals and households who have both reliable Internet access and Internet-enabled devices and those individuals and households with limited or no access to Internet service or Internet-enabled devices.
Who does the digital divide affect? The digital divide almost exclusively affects rural people, individuals and families residing in low income areas, people living on Tribal lands and in U.S. territories, and communities of color. Here's a look at how the broader Infrastructure Investment and Jobs Act will address those communities' need for reliable, affordable Internet access devices.
Building Broadband Infrastructure Wherever It's Lacking
A primary cause of the digital divide is the lack of broadband infrastructure, especially in large rural areas. To address that problem, $42.5B of the infrastructure bill's funding has been set aside to improve and/or create broadband infrastructure in those places that completely lack Internet access or only have access to low-bandwidth broadband and dial-up.
Reducing Digital Redlining
Digital redlining gets its name from banking and mortgage broker practices during and after Jim Crow that kept Black families and other racialized families from being able to purchase homes and other property in certain neighborhoods throughout the country. Currently, many Internet service providers avoid offering service in lower income areas, where they believe they are less likely to make money.
$2.75B of the infrastructure bill has been set aside for the
Digital Equity Act
. This funding is intended to address inequity and digital redlining by funding projects that will make Internet access available to historically underserved communities. The Digital Equity Act will also provide digital literacy programs
for seniors
and WiFi hotspots for schools in digitally redlined areas.
Additionally, the FCC has written rules requiring Internet companies to build and offer Internet access in "unprofitable" areas in order to prevent discrimination due to income level, race/ethnicity, religion, etc.
Providing Internet-Enabled Computers, Laptops & Other Devices
Of course, access to high-speed Internet is worthless to households without a device that can connect to it. To solve that problem, the infrastructure bill set aside $475M for the Connected Device Grant Program, a program that will help low-income individuals and households get free or discounted tablets and desktop or laptop computers.
Participating Internet Service Providers and Cable Companies
A current list of participating Internet providers can be found on the FCC website. Here are some direct links to participating providers' EBB pages, which will soon reflect details surrounding the ACP:
Comcast/Xfinity
Charter/Spectrum
Cox
Optimum
(including former Suddenlink)
Mediacom
Sparklight
GCI
Fidelity Communications
Armstrong
MCTV
Interested in finding out more about whether or not you qualify for the ACP or for a free or discounted Internet-enabled device? SmartMove can help. Enter your address using the form at the bottom of this page.
ACP Options Available from the Major Cable Providers
Provider
Provider Options
Take advantage of Xfinity's fast, reliable Internet.
Learn More
Spectrum offers fast Internet speeds with no data caps.
Learn More
Explore flexible Internet packages from COX to get the speed you need.
Learn More
Optimum gives you access to the most advanced WiFi technology.
Learn More
Stay connected with Xtream's fiber-rich network.
Learn More
Sparklight lets you access fast Internet speeds with GigaONE.
Learn More
Get more high-speed data across Alaska with GCI.
Learn More
Fidelity offers great Internet service to customers in AR, LA, MO, OK & TX.
Learn More
Enjoy a better Internet experience with Zoom's advanced security features.
Learn More
Connect your whole home with MCTV's strong wireless signals.
Learn More
Get an Internet speed for all your needs.
Learn More
READY TO GET CONNECTED?
Enter your address to get started