WHAT TV AND STREAMING SERVICES ARE BEST FOR YOU?
Today, it's easier than ever to watch every show, movie, big game, and news event – all on demand. With partnerships between streaming services and TV providers, as well as featured programs and the Smart TVs that bring them all together, you can tune in to all your favorite entertainment, completely on your terms.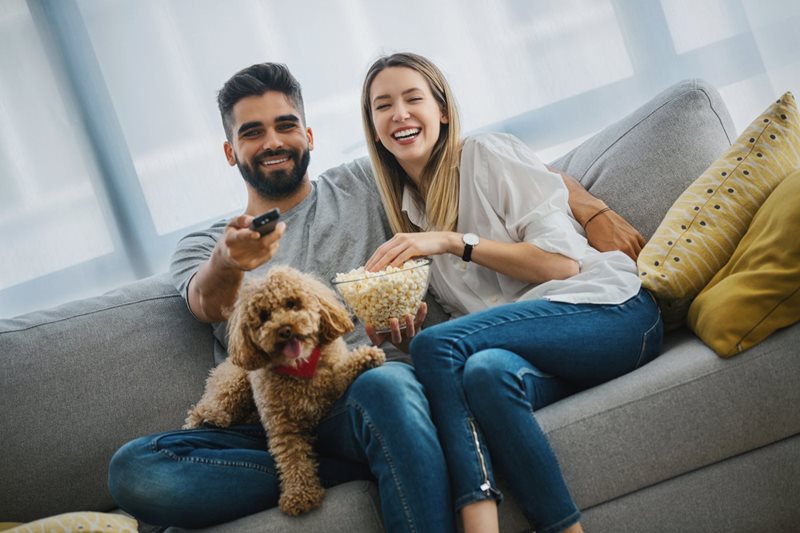 Your Shows On Your Schedule
The days of mindlessly clicking from channel to channel for inspiration (or background noise) are over. Instead, you can have every series, film, sporting and news event on your screen in a matter of seconds, with or without cable and/or a TV plan!

With high-speed Internet, you can simply sign up for a subscription and start streaming in no time, whether that's as soon as the latest episode or movie drops, or long after a whole season or series has been released.

Plus, today's Internet and TV providers offer their own great platforms that make it easy to have the best of both worlds like Armstrong TV Everywhere, Cox Contour TV, and Xfinity X1 and Flex to name a few.
Entertainment for Everyone
From watching live news and sports in real time to mindlessly watching reruns or binging the latest Apple TV series, there's a plan designed to bring all your entertainment needs to the palm of your hand.
There are so many options for viewers to enjoy their favorite original content. From the comfort of your home or on-the-go from your Android phone, you can choose the streaming platform and viewing method that works best for you. That includes determining whether you prefer to use a free plan that might be ad-supported or selecting a streaming service with an ad-free experience.
Having access to the best live sports every season for the NFL, NHL, MLB, NBA, and more on ESPN, Peacock, YouTube TV, Philo, and other sports channels is a sports fans dream come true. While others may enjoy tuning their streaming devices to Lifetime original series, HGTV shows, cooking lessons from Food Network, or movies from Disney and Pixar.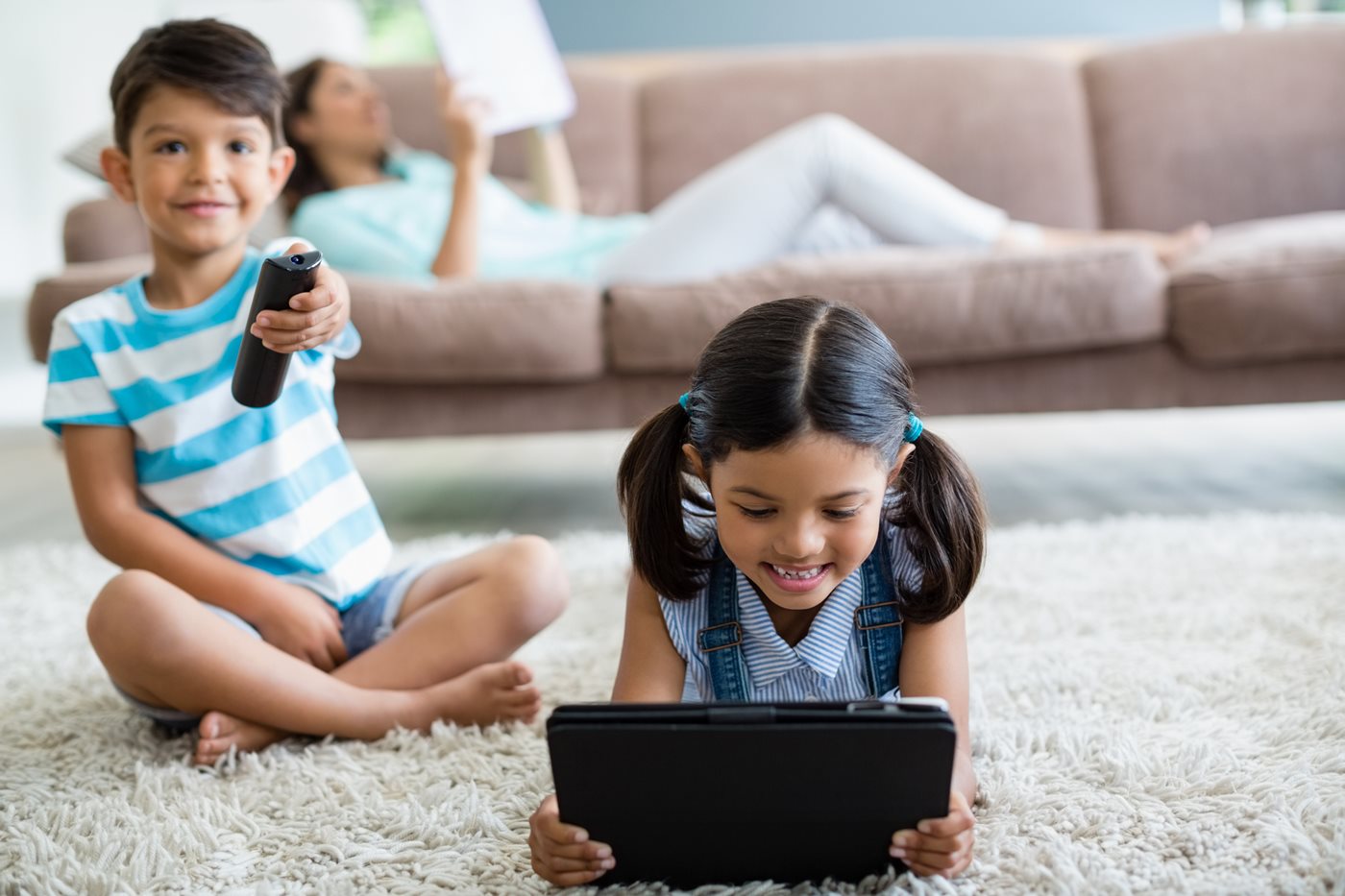 Stream On Every Screen
Have a cast of different characters in your own house? Whether your roommates are friends, family or both, we all have different preferences when it comes to content. The ability for simultaneous streams is a great way to keep everyone happy and enjoying their favorite original shows and live streams. Make sure your Internet is fast enough to support streaming on multiple screens by taking our speed quiz below, then check out how your current Internet speed measures up!
Which TV and streaming service are right for your home?
Options From Major TV and Internet Providers
Today's TV and Internet providers make it easy to combine the channels you love with the streaming services that feature your favorite shows and movies.
Provider
Provider Options
As an Armstrong customer you have the freedom to watch the programs you love including live streaming on multiple mobile devices with TV Everywhere.
Learn More
Cox Contour TV offers a hybrid of live television and streaming in stunning 4K with thousands of free shows and movies on any TV in your home.
Learn More
FidelityTV is a fast, hyper-functional app-based TV service that offers instant access to live, local & popular HD channels.
Learn More
Make the move to Yukon TV to watch the shows you love live or on demand - across your TV, tablet, or phone.
Learn More
Choose your device with watchTVeverywhere — a free service for MCTV cable TV customers. Stream live programming and on demand content from more than 90 networks on your computer, tablet or smartphone.
Learn More
We've got more channels, more content, and more fun right at your fingertips with the Xtream TV Experience.
Learn More
There's a TV package for everyone. Optimum's TV packages give you the power to choose the channel lineup that's right for you.
Learn More
Any screen, any TV. Say goodbye to cable boxes, cords, and clutter: Just download the Sparklight TV App to your compatible streaming device, log in, and start enjoying your favorite shows!
Learn More
Get more HD with Spectrum TV® ! Enjoy free HD on 200+ channels, free Primetime On Demand, plus stream TV on your devices with the Spectrum TV App.
Learn More
Get Xfinity X1 or Xfinity Flex for the ultimate entertainment experience! Watch live TV, sports, and streaming services; add DVR to never miss your favorites; and turn any screen into a TV with the Xfinity Stream app.
Learn More
Watch TV your way with live streaming, more HD content, new features and the fastest Internet in town.
Learn More
Helpful Tips & Resources
Featured Article
The Top WiFi Providers in the U.S.
Find out who the top WiFi providers are in the U.S. as well as the different types of WiFi coverage available in this post from SmartMove.
Read More
Featured Article
Everything You Need to Know About the Affordable Connectivity Program
Do you live in rural or tribal lands? Find out if you qualify for a monthly savings through the Affordable Connectivity Program.
Read More